The Auction isn't over yet! There is still time! Get your bids in before October 30th,2008 to win a beautiful basket full of handmade eco-friendly items! There is a ton of loot in this basket that is great for gift giving or to just pamper yourself and the proceeds all go to
The Nature Coservancy
, a worthy charitable cause! Take a peek at just a few of the artist's items in the basket!
Lake Erie Beach Glass
(us) Genuine Sea Glass Earrings!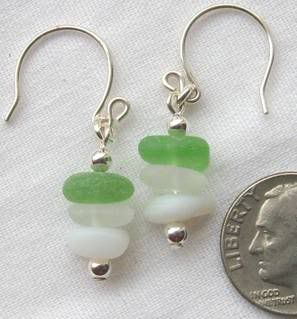 Lil Fish Studios
donated this beautifully fun bouquet made entirely of buttons that have been recycled from old vintage clothing and leather recycled from an old purse!
FashionGreenTeaBags
donated these adorable recycled T-shirt wristlets which are awesome for grocery shopping, storing things in, and beach combing with!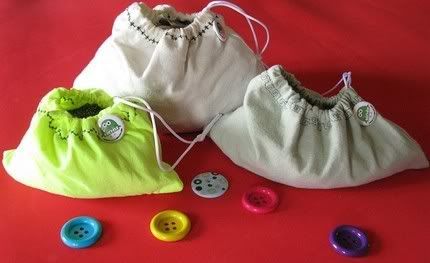 SteppingStones
(my dear friend)donated a beautiful earthy genuine beach stone unisex necklace.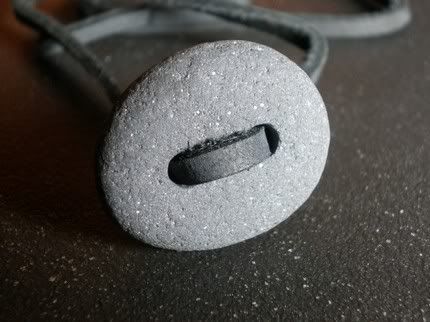 These are only a FEW of the artists that have donated to
Eco Etsy
's AUCTION FOR A CAUSE. For more information on how to bid and to few other items that are offered in this basket please click
here.